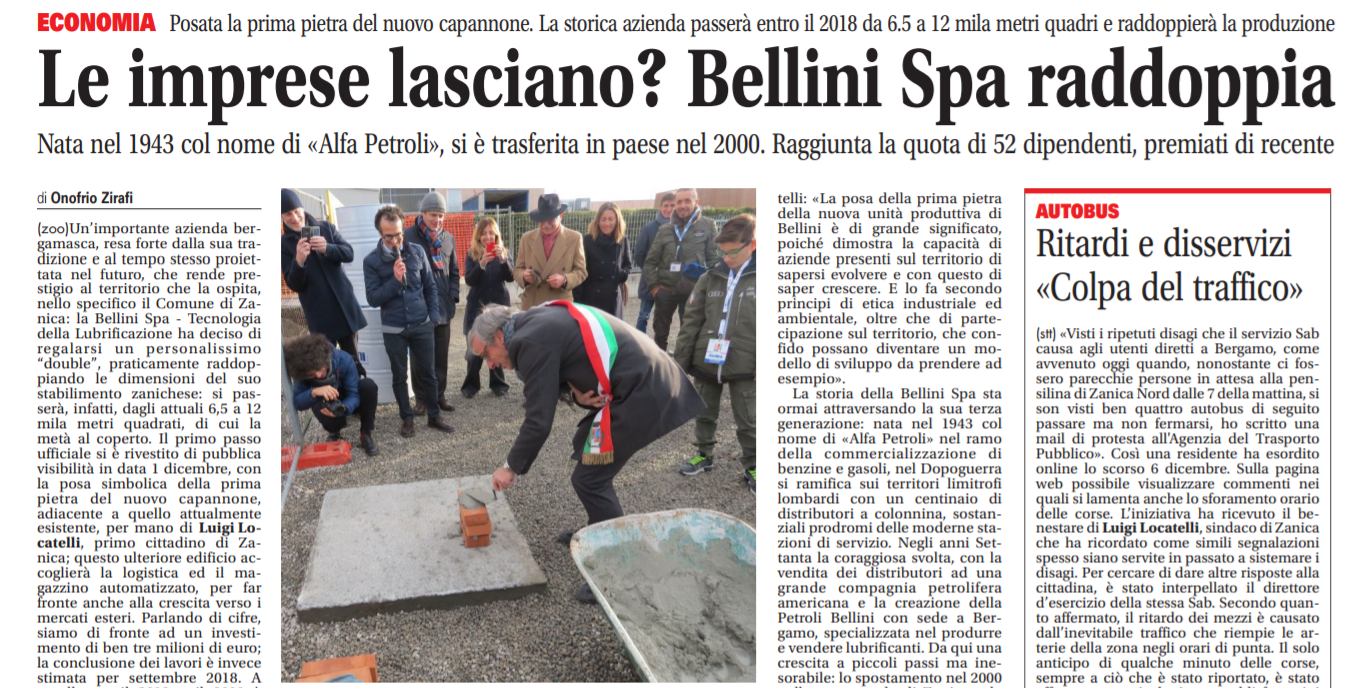 BERGAMO POST  TALKS ABOUT US
15-12-2017 Article: Companies are giving up? Bellini Spa doubles itself!
An important firm, strengthened from its being traditional and future-oriented at the same time, adds value to its host territory: Zanica, Bergamo. Bellini Spa – Lubrication technology – decided extending its plant, doubling the dimensions: from 6,5 to 12 thousand square meters, of which half will be covered.
Click here to continue reading!
The Zanica mayor Luigi Locatelli lays the first foundation stone of the new Bellini plant