harolbio line "Metalworking goes green"
A better performance respecting the worker and the environment"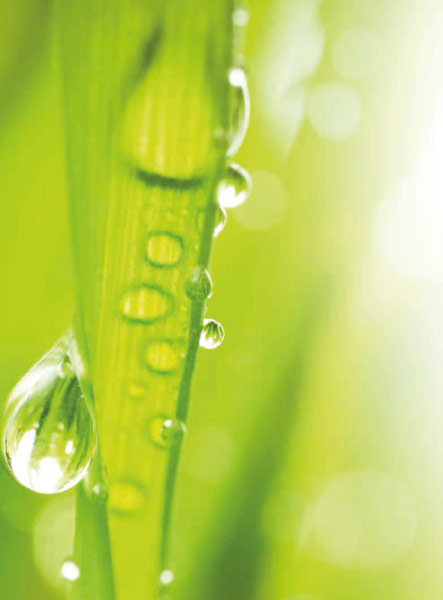 The green future of metalworking
Harolbio is the first innovative line of environment and worker's friend lubricants, which optimizes the efficiency of production processes and reduces costs.
The Harolbio project was studied by a group of Italian Universities and companies led by Bellini. The European Community funded 50% of the cost of development (€1.2M) as Harolbio was recognised as an innovative and purposeful project to improve working conditions of the metalworking industry.
Harolbio is formulated with vegetable base oils, raw materials from renewable and biodegradable sources, which are not harmful to the workers' health and with no environmental impact. It is the revolution of the lubricant's world, which has led to awareness towards environmental sustainability and worker's health. Harolbio ensures better performance than mineral oils, and also compared to those based on traditional synthesis esters, which can show thermal-oxidative stability problems through time because of their chemical-physical characteristics.
FEATURES:
100% vegetable origin
Biodegradability >90%
Do not release harmful compounds in the air such as polycyclic aromatic hydrocarbons (PAH)
Reduces the formation of oily mists
No Exposure Limit Value – T.L.V. then total non-toxicity of the product
High smoke point
High flash point
High EP performance
High lubricity properites which reduce the friction coefficient by 30% with no EP additives
Greater oxidation stability compared to conventional vegetable oils and unsaturated oils
High performance at low prices not prone to oil price fluctuations.
WHY CHOOSING HAROLBIO
"With Harolbio you save money and you take care of  your health."
Choosing Harolbio means saving on both production and safety costs. Harolbio delivers a better performance than mineral oil, such as an improved lubrication and lower production costs. The consumption of electricity is also reduced by up to 3-4% and up to 7% for heavy-duty operations. Harolbio's higher lubricity also lengthens the operating life of machining tools. In the aluminium processing, Harolbio reduces the costs connected to tools consumption by up to 40%; this figure increases to 80% in the machining of ferrous materials.
Products in the Harolbio Line are very resistant to evaporation. The low volatility reduces the cost of maintenance of the vacuum and filter systems. Harolbio has also a higher cutting power that allows obtaining better finishing surfaces than those using mineral oils. Another factor to consider is safety. Not containing mineral oils, Harolbio  does not release potentially carcinogenic substances such as PAHs into the air.
FEATURES
Reduction of electricity consumption up to 7%
Increase of tool life up to 80%
Reduction of the dimensional distortion of the pieces
Reduction of the costs for Vacuum systems and filters
It does not harm your health
Reduction of the risk of slipping and accidents
Reduction of the frequency of medical checks on operators
Increase of productivity.