"Transforming your needs in performing solutions. You are the heart of our work."
We are the specialists in the formulation and manufacturing of lubricants, which improve the production potential of every machine. Our approach to problem solving, our technical knowledge results of constant training and updating and our empathy with the customer allows us to give the right advice at the right time, guiding you in the best choices. We work to be the leader in providing economic benefits to the industrial world by putting the customer at the centre. Our primary goal is to pursue customer satisfaction through technological innovation, service and flexibility.
Our Story
"Two generations, actually three, considering that we were born in 1943 as an entrepreneurial reality for marketing and selling gasoline and diesel for heating and lighting. In the post-war years, with the oil boom that was supplanting coal, we installed more than a hundred gas pumps in the territories of Bergamo, Brescia and Cremona, developing modern gas stations. Those were times where business successes were linked to a great desire to do and to make brave individual choices".
As Dr. Alberto Bellini says, father of Stefano, Marco and Andrea, the third generation who is now running the Company.
And so, in the 70s, the first courageous turning point, crucial for the fate of the company: the forefather and founder of the Alfa Petroli, Carlo, Alberto's father, sells the gas stations to a big American oil company, creating his own distribution network in the Italian territory. A fundamental change that tossed his son, who just graduated in Chemistry at the Statale University of Milan, into a new working reality becoming chairman of the firm, Petroli Bellini, specifically founded for the production, selling and marketing of lubricants. From the 70's to the year 2000, the growth was gradual, full of small and big successes. Old customers staid and new customers arrived. The key was always the same: deliver to the customer the best assistance.
Thanks to this corporate culture where customer's needs are put in the first place, Bellini has maintained many of its historical clients, acquiring new ones that find in Bellini a partner, trust, and a business leader.
After a steady and continuous development, the offices in Bergamo become tight and binding for a further growth. Hence the second, decisive and brave move: an important investment with the acquisition of a land in an industrial area in Zanica, for the creation of a new, bigger headquarters that would allow to increase production capacity. The rest is today's history.
milestones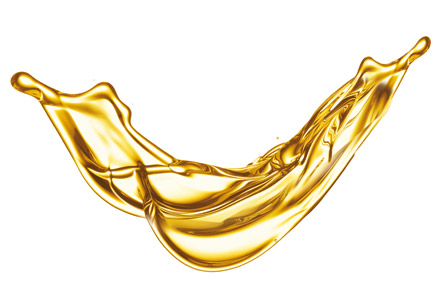 1943 The establishment of Alfa Petroli, a gasoline and diesel for heating and lighting company with the development of a network of about a hundred gas pumps
1972 The firm is sold to an American company
1973 Petroli Bellini is born, producing and selling lubricants. The company is based in Bergamo
1996 We are among the first companies in the chemical industry to obtain the ISO 9001: 2008 Quality Certification
2000 Construction of the new 6,000 sqm office space in Zanica (BG) – Partnership with Zeller + Gmellin, one of the main players in the German market – The third generation joins the company
2002 Development of the Internal Chemistry Laboratory – Information and Communications Technology becomes a strategic resource in the management of production, storage and logistics
2003 Focus on product performance with the launch of Torma water-miscible line
2009 A challenge called crisis. An opportunity for corporate reorganization with the transition from a company-oriented perspective to a customer-oriented perspective: the customer comes first
2010 New frontiers are opened with Harolbio green products – The company starts investing in business intelligence practices to improve operations' performance
2011 Globalization: an open window to the world. Export begins
2013 We win the Databank "Best Italian Lube Producer" Award as the best producer of lubricants in Italy and we continue to win it every following year.
2014 Building renovation with an important expansion and investments in technology and in the Laboratory. – We win the Confindustria prize "Imprese x Innovazione", as one of the best Italian companies being able to internally value its innovative potential
2015 New investments in Marketing, in support of double digit growth
2016 Designation of the new Board of Directors defining long-term strategies and projects, thanks to an increased expertise in Marketing, Information Technology and Research and Development
2017 New real estate investment with an extension of the company headquarters: doubling the covered area, from 6000 sqm to almost 12,000 with a new production facility and warehouse
2017 We obtain the ISO 14001: 2015 Environmental Certification
2018 We take part in "Lombardy Green Chemistry Association" to support bioeconomy