Care and continuous support
We do not sell products, but rather value and knowledge. Our strength is consultation."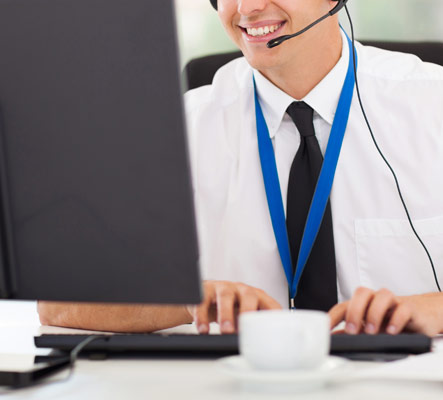 We are not sales people but we prefer to define us technical sales people able to help the customer in the most suitable choices. Our goal is not to sell the product but rather the consultation service that adds value to the product.
Our problem-solving attitude and our specific expertise based on a constant training and update allow us to give the right suggestion at the right moment in order to lead you to the best choices. We work to be leader in offering economic advantage to the industrial world focusing on the customer and following the primary goal of its satisfaction through technological innovation, assistance and flexibility.
Our forward-thinking commercial structure consists of a workgroup is composed mostly by chemical trained specialists, which assist 28 sales agents distributed across Italy and the direct customers. This wide distribution allow us to monitor technically and commercially the market trends and to have a punctual perception of all ongoing changes, especially the new needs in order to direct the R&D activities, anticipating the competition in the state-of-the-art technology production.
Always by customer's side, we offer a constant technical assistance service, supported by a "No problem" office that manages the logistics urgencies.
How we operate
In order to provide you the right product, it is essential to know your company. For this reason, before doing any commercial proposal, we do a screening of your production process, of which type of working you do, which machinery you use, which are the characteristics of the water at your disposal and of all that could be useful to select the specific solution including analysis on your in use oils. Before providing you the product, we run lab tests to verify your machinery's compatibility with the solutions we propose you to solve your problems.
Always by your side with post sale services
We also ensure our products' lasting performance maintenance. A satisfied customer is a client who becomes loyal and to satisfy you we add value to our product with a post-sale service monitoring our lubricants by your facilities.
How does the post-sale service work?
Periodically, our sales force run tests by customers' production plants to verify our oils' conditions. Visits frequency varies according to the customer and its machinery's management type. The controls and monitoring are done on average every fifteen days. The service is divided in two phases. The first phase occurs on the spot and consists of pH, concentration and visual tests. Following this step, there is the possibility to take some samples to the internal lab to run deeper analysis such as the conductivity, fungi and bacterium test, metal presence following a contamination, oxidation and wear levels.


In the images, the analysis report with the standard tests done on samples taken from customers' machinery during post-sale service.
Samples are taken from each machine and monitored with a high-computerised procedure. The customer is inserted in a software that maps all machines in order to assign each sample to each machine and the whole data is attributable to an identified customer. In this way, there is an exact and immediate samples' traceability.
The process computerization also permits to have historical data of single production plant that indicates the tank filling date, negative findings, and previous analysis results.
The tests results organized in an analysis report are sent in real time to technical sales managers that intervene with preventive or corrective actions with the aim of maximizing the machine's performance.